Hi Guys,
Amazon Great Indian Festival:
Great Indian Festival
Happy Diwali in Advance 🙂
And here is diwali gift for you!
Why to go with Amazon Great Indian Festival?
– Up to 55% OFF on Electronics
– Up to 35% OFF on Mobile Phones
– Up to 60% OFF on Toys, Household & Personal Care
– 40%-70% OFF on Fashion Categories
– Up to 70% OFF on Home & Kitchen
– Up to 60% OFF on Books & Entertainment
Pay using amazon gift card balance, get additional 10% off, else via HDFC Debit Cards for additional 20% off.
!!It is Diwali Dhamaka!!
Visit the Link and get awesome discounts on the products! Happy Diwali in Advance 🙂
New Update: "If you are doing shopping regularly from Amazon, then you may have received Rs. 50/- Gift Card from Amazon on your email (In "Promotions" tab for gmail.)
It will have subject as: Complimentary Amazon.in Gift voucher just for you.
We are instantly updating amazon treasure hunt answers here, support us with commenting answers asap if not updated here within first 3 minutes, also share this page!
Click below to know clues faster and support us!
 
Date: 9th September 2016
9th Sept. Quiz:
Q: Which of the below is true about Logitech Z506 speakers?
A: All of the Above
#AppTreasureHunt ended today! Keep Visiting us regularly for interesting Tech Updates.
Date: 8th September 2016
Note: Click on Answer to open it in app !! Comment Answers Below if you find it earlier than us!
Slot: 6:30 PM
Clue: Separate eggs put the whites in a bowl, whip to form stiff peaks & bake to get _____
Answer: WD My Cloud 2TB Personal Cloud Storage
Slot: 6:00 PM
Clue: Here's your clue [speaker image]
Answer: Logitech X50 Wireless Bluetooth Speaker Black
Bonus Clue: According to a 2015 study, 20% of young Britishers do this while driving a car.
Answer: Oppo F1S 3GB Gold Smartphone
Slot: 5:30 PM
Clue: From long to short, efficiently.
Answer: Panasonic ER-207-WK-44B men's Beard And hair Trimmer Black
Slot: 5:00 PM
Clue: Here's your clue: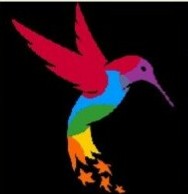 Answer: ADATA PT100 10000mAH Power Bank (Black-Green)
Slot: 4:30 PM
Clue: Super small and the most. Held taut for best results.
Answer: Micromax Canvas Lapbook L1160 11.6-inch Laptop (Intel Quad Core/2GB/32GB emmc Flash Drive/Windows 10/Integrated Graphics)
Slot: 4:00 PM
Clue: Stuart has no strings attached
Answer: Logitech M275 Wireless Mouse
Bonus Clue: A magazine. A TV series. A band.
Answer: Microsoft Surface Pro 4 SU3-0015 12.3 Inches
Slot: 3:30 PM
Clue: Creative Life
Answer: TCL 562 Metal Gold Smartphone
Slot: 3:00 PM
Clue: Now basic, the name a tribute to a company's Viking heritage
Answer: Moto G Play 4th Gen White Smartphone
Bonus Clue: What's common between a piano, a role and cricket?
Answer: AmazonBasics BTV2 Wireless Bluetooth Speaker (Black)
Slot: 2:30 PM
Clue: Can only be achieved through a strong connect between a Trainer and its Pokemon
Answer: Coolpad Mega 2.5D (Royal Gold)
Slot: 2:00 PM
Clue: Quicksand
Answer:   SanDisk Connect Wireless Stick 16GB Flash Drive (Black)
Bonus Clue: Apdi Pode with AB
Answer: Moto G, 4th Gen (Black, 16GB)
Slot: 1:30 PM
Clue: Knowledge from the Saints
Clue Answer: OnePlus 3 (Graphite 64 GB)
Bonus Clue: Synergy
Bonus Clue Answer: Logitech B170 Wireless Mouse (Black)
Slot: 11:00 AM
Clue: They had a Dragon and Tiger Plan in 2003
Answer: TCL 560 Metal Gold Smartphone
#AppTreasureHunt
8th Sept. Quiz:
Q: Which was the first phone under Rs. 10,000 with 3GB ram and fingerprint sensor?
A: Coolpad Note 3
#AppElectronicsMela
Amazon Treasure Hunt on Electronics Deals is upcoming on 8th September from 11 AM to 7 PM. Rs. 1/- Surprises at every 30 minutes. Stay tuned with us for answer updates withing few minutes.
Answer represents name of product, you can find that product in amazon.in and can avail lightening deal.
Do you want to be a participant of  this Treasure Hunt?
1. Download Amazon App from here.
2. Open the App each hour to check the clue for lightening deal.
3. By hunting that clue find out product.
4. With the help of the answer search for the product using features like Search & Filter in Amazon App
5. At the search list, normal price may be displayed but you have to open that and then find for a lightening deal tab there. Rs. 1 will not be shown at the product listing itself.
6. Go to the Product Page after a successful search and Add the Lightening deal to cart.
7. Now Complete the Payment process asap and claim that product at Rs. 1 only.
Regards,
TechLiebe
Comments
comments