Hi Guys,
We have listed here Clues & Answers of Amazon Treasure Hunt 10 October 2017, 2PM to 10 PM!
Amazon Treasure Hunt Clues & Answers:
If you find answer faster than us, then please add it in comments.
Offer for Viewers: 
Uber Rs. 100 Vouchers are available at discount, add your comment a bottom of page if you are interested. Save upto 15%-20% on this vouchers. Happy Diwali 🙂
October 10, 2017:
Hint: Only fashion products.
Amazon Treasure Hunt Ended today! Thank you all for your support !!
09:45 PM:
Clue: Backpack Image
09:30 PM:
Clue: Some Keepers May Elicit Interest
09:15 PM:
Clue: Also a person who travels on foot
09:00 PM:
Clue: Image
Blockbuster Clue: Maverick's favorite
08:45 PM:
Clue: An eye & another, close to Yuvi
08:30 PM:
Clue: Image..
08:15 PM:
Clue: When the unit of spending without the CY, meets the dimension of time
08:00 PM:
Clue: White canvas with a twist spins a story in black

Blockbluster Clue:
A village in Tuscany
07:45 PM:
Clue: When you are feeling blue, go beyond the spectrum
07:30 PM:
Clue: Image
07:15 PM:
Clue: A tourist from city of angles
Answer: American Tourister 27 Ltrs Black Casual Backpack (AMT STRATOS BP-03 BLACK/ORANGE)
07:00 PM:
Clue: Image
Blockbuster Clue: For the many you & a desert animal
06:45 PM:
Clue: Image
06:30 PM:
Clue: In time for Richie Rich's Club
06:15 PM:
Clue: Accelerator brake & ____
06:00 PM:
Clue: "Move on" they say

Blockbuster Clue: Larger than size & sits below a temple
05:45 PM:
Clue: See it when it rains & shines or on your neck
05:30 PM:
Clue: A artist needs a white c___s
05:15 PM:
Clue: Has a nose bridge & a temple length
05:00 PM:
Clue: Olive to the eye, you can carry it sky high
Blockbuster Clue: French life has a lot in store
October 03, 2017:
07:45 PM:
Clue: The original comes with tough green cover & a soft white cushion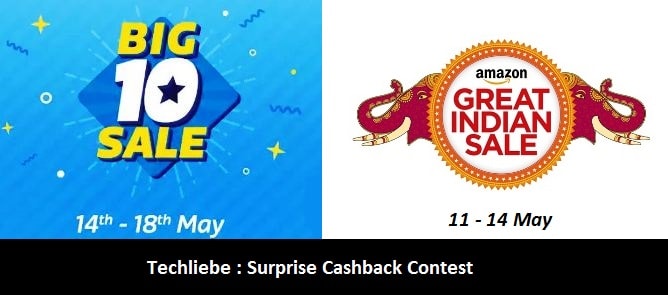 ---
We are instantly updating amazon treasure hunt answers here, support us with commenting answers asap if not updated here within first 3 minutes, also share this page!
Do you want to be a participant of  this Treasure Hunt?
1. Download Amazon App from here.
2. Open the App each hour to check the clue for lightening deal.
3. By hunting that clue find out product.
4. With the help of the answer search for the product using features like Search & Filter in Amazon App
5. At the search list, normal price may be displayed but you have to open that and then find for a lightening deal tab there. Rs. 1 will not be shown at the product listing itself.
6. Go to the Product Page after a successful search and Add the Lightening deal to cart.
7. Now Complete the Payment process asap and claim that product at Rs. 1 only.
Regards,
TechLiebe
Comments
comments