Intro:
Application provides the feature like normal file sharing functions (e.g. copy, move etc.) Also the application has ability to work on the files like copy, delete, rename, move etc. with several files at once.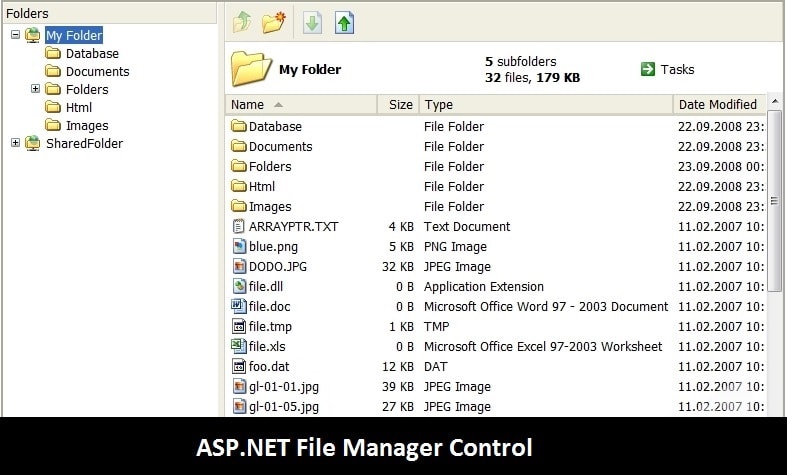 Features:
The application also provide a facility to hide the confidential files and folders as well as it provide easy duplication of files and folders, files drag and drop in efficient manner.
Common shortcuts get supported with this application. Function like Arrow Keys, F2 – rename, Enter – default action, F5 – refresh, Delete is present in the control.
You uploading, Renaming and deletion of files and folders are done at few clicks.
Also You minimize the file size which for used upload and also banned the file using their different extensions and this is the very good feature.
All this useful features provided by the ASP.NET File Manager Control.