Asthma is the one of the common breathing disease that causes to the people and it is very serious problem or sometimes it can cause death. Like heart attack and diabetes, asthma is very dangerous but not more than above problem like heart attack and diabetes. Asthma can be control in the early stage if and only if it follows the sequence or any plan related to asthma diseases.
Symptoms of Asthma:
Most of the people does not know how it is important that to observe the sign of asthma problem. Asthma symptoms can be seen easily the person who is gone from this then he come to know about the asthma in the early stage of it.
List of symptom of Asthma diseases:
Cough
Shortness of breath
Ability to exercise
Wheezing (i.e. breath with audible whistling sound)
Inhaler use (i.e. frequency of use)
Tightness of chest
Problem of sleeping
This is the  symptom which is mainly seen in the asthma patient. To keep asthma away from the body one should also contact to their family doctor and gain the information related to asthma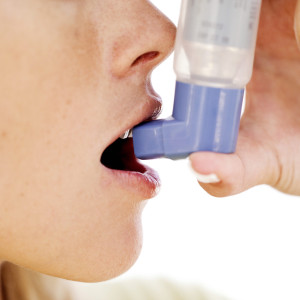 The patient who is suffering from the asthma has to take food in some limitation only. Food does not consume by patient:
Eggs
Fish
Shellfish
Wheat
Sulfates
Dairy products
Soy
Nuts
Sulfates:
The food such like sulfates are:
Wine
Beer
Pickled foods
Shrimp
Processed food
Bottled lime or lemon juice
The patient who having the lots of fear about asthma and not want sulfates then it should be look for potassium bi-sulfate, sodium sulfite, sulfur dioxide and potassium Meta bi-sulfate on food label.
Salt:
Avoid the salt for asthma people it is a tip to each and every patient. Consumption of more and more salt in food causes asthma sign in small children. Consumption of salt by the asthma patient is very dangerous to his or her life. So the recommendation of every doctor is that don't take the more salt.
Asthma is one of the diseases that can change the regular breathing sequence into non-breathing situation means it gives the problem to person in the way of breathing or patient is not able to take a proper breath as they usually take. To keep asthma in control one should be aware of sign asthma.