So friends I am back. I am back with a big bang for chatting, making fun, & for sharing basic Economics with all of you. And I am extremely happy that I am meeting again with all of you. I Hope you all have enjoyed my previous article Economics Basically. Now, you will say yaar koi Economics ko bhi kabhi enjoy karta hai bhala? I will say yes, why not? There are very few people who enjoy it & rest enjoys it with too much seriousness. Quite opposite, what's say? Now some people among all of you ask me what type of a person I am, whether first type or second type? I will say I am such a person who never takes anything seriously when I have to and vice versa.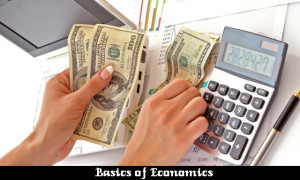 And after too much hall bol of enjoying & seriously enjoying, now we have to go further with some basic Economic fundas.
National Income: It is the total value of all final goods and services produced in the economy of a country within a one year. To avoid double effect of measuring the national income we never consider the sale value of the second hand goods which give us exact and accurate value of all goods and services produced into the economy.
Economic Policymakers use two types of polices to control various happening events into the economy. First is:
Fiscal Policy: The owner of this policy is Government; I mean it is related with the government. This policy is use by the government to deal with the revenues and expenditures of the economy. It includes government's revenue as well as expenditure. In this case Government is the policymaker. Budget and government spending are two components of this policy. And second is:
Monetary Policy: The owner of this policy is Central bank of the country. In our case it is Reserve Bank of India. This policy is use by the central bank to control the total money supply into the economy. The total money supply is control by using various measures such as open market operations, currency operations, interest rate, CRR, SLR etc. In this case a country Central Bank is the policymaker.
Recession: This stage has already faced by the Indian economy in 2008. India has faced recession; it means there was a slowdown in the economic activity of the country. It is the stage where unemployment & debt rises where as GDP, investment into the economy, business profits, & inflation falls. Recession occurs due to lack in demand into the country. It may be individual demand or aggregate demand. Liberalization of the economy is one of the causes for the recession into the economy.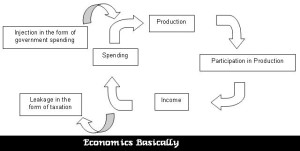 Depression: It is just how sometimes our mood get depressed or gets disturbed in the same way the mood of the economy also gets disturbed. Usually as compared to recession it is the long term downturn in the economic activity of the economy. Due to Liberalization depression may occur in one or more economies. Once there was a depression in 1930 which was also termed as great depression. It is larger and advance form of the recession. In the period of depression there is large amount of unemployment, decrease in the credit, large number of bankruptcies & where trade and other economic activates gets slow due to extreme lack of demand and lack of credit facilities.
Now, I am not in a mood to make all of you in a more depressed mood.
I will be back soon… with more interesting facts… till then good bye! Shabba khair! Aadab! And Namashkar!!!