"Main Zindagi Ka Saath.. Nibhata Chala Gaya..
Main Fikra Ko Dhua Main.. Udata Chala Gaya.."
This song was made famous by Late Legendary actor Mr.Dev Anand Sahab. Of course! We cannot reduce the credit of lyricist as well as singer of this song. But whenever we listen to this song we think about Dev Sahab. In this song the person is alone, he is single. The person is trying to throwing all his worries and sorrows in the air. And he just want to go with the flow of the life. He just want to live the life fullest without any worry or sorrow. The person does not see any meaning in worrying or thinking about worrying.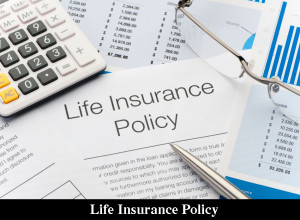 Is this wrong attitude of this single person about his life? No way! He is absolutely correct and right because he is single. This song is world of fantasy… Is this possible in real or practical world? I would say 50% yes and 50% no. Because even if we try to forget our all worries there are certain worry which gives us sleepless nights.
In the practical world we are not alone. I mean we are living with our parent, children, & spouse. There are certain worries which keep us bothering all the time, even if everybody thinks that I am worry less. Why I am saying this because: We all know that life is uncertain. The strangest part of life is that the death is certain and its time is uncertain. Nothing is sure, & everything is volatile. So as a responsible head of the family, he/she (bread earner of the family) must make sure that his/her family will not suffer financially due to life's uncertainty. So to secure your family's financial future, Insurance is the best product available in the market. In this segment you can take life insurance on your own life, you can opt for to secure your child's education & their marriage, you can take life insurance jointly with your spouse, & you can take pension plans to secure your post retirement financial life.
In order to take advantage of this product you will need an insurance agent who will understand your basic & future financial needs & can suggest best product available in the market. Currently, I am working in the same scenario. I have an insurance agency where I always make sure to suggest the best product available in the market to the client after understanding their financial needs. Now I think all of you got the point. But still there are people who are less aware about the insurance. Let me explain this..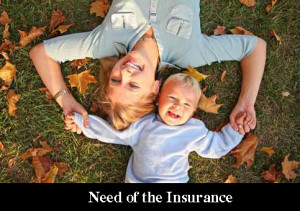 Everybody knows death is certain. I am not scaring all of you, but if we think deeply, everybody will agree with me. So what is the need of insurance? It is the tool which helps us in securing the financial position of the family in case death of the bread earner of the family. It is needed by all of us but actually we are unaware about it.
Therefore I am saying when we are living with our parent, children, & spouse; and death of the bread earner occurs, his responsibility raises three fold even after his death. In my next article I will be back about how a person can fulfilled his responsibility even after his death by using the simple product called insurance. So stay tune with us for more updates.
Till then Good bye! Shabba khair! Aadab! And Namashkar!!!