Intro:
Machinist calculator is a simple to use application that will help you in solving complex math problems. If you are a machinist or a CNC worker, Machinist calculator is definitely going to increase your productivity and make your daily complex calculations easy for you.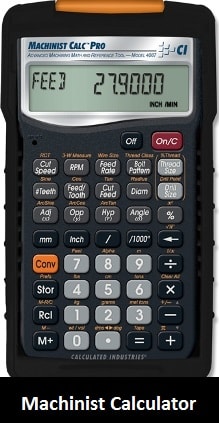 Features:
Whether it's a trigonometry or just another complex problem, Machinist calculator can handle anything.
This calculator will help you in estimating positions for holes, calculating sine bar stacks and queues, finding bolt and screw circles, dovetail, chamfers and many more.
Now, forget about those references, feed tables, thread wire and screw gauge charts, drill charts and all other complex resources, Machinist calculator is an all in one package for all your needs.