Intro:
Believe it or not, your computer is at risk of being infected with Trojans, numerous viruses, worms, spywares and other malicious software right from the moment you turn it on. Netlux Anti-Virus 2015 gives you all round protection at all times, whether you are connected to the internet or not. Netlux Mobile Security takes care of your Android Smartphone from all viruses and harms.
Not only does it shield you system from malicious software, but also scans the already present files on your disk and destroys all the threats found using its legendary Scan technology. Using minimum system resources means that it works quietly in the background without affecting the performance of your machine.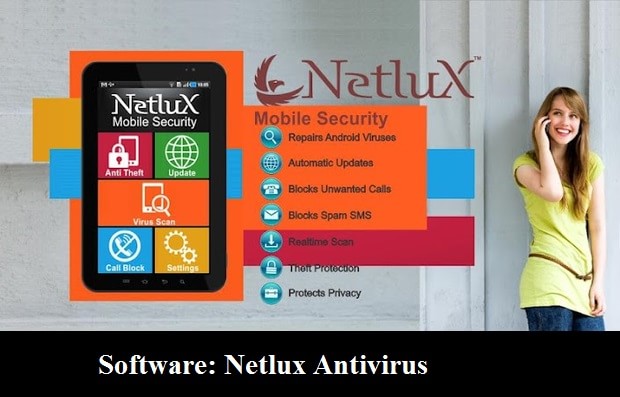 Features:
Antivirus – Protects your system from worms, viruses, Trojans etc. Scans all removable media, downloads and email attachments.
Antispyware – Identifies and deletes all kinds of spyware from installing in your system and prevents identity theft.
Self-protection – Foils attempts to tamper Quick Heal files, configurations, folders and even registry entries by malicious programs.
Anti-Rootkit – Deep system scan to keep your rootkit clean and safe.
Firewall protection – Keeps vigil on the network activity using the Intrusion Prevention System (IPS) and prevents any suspicious activity.
It has also launched new product "Netlux Endpoint Security" for Enterprise users.
Why to Use It?
Protect your computer from viruses, worms and Trojans in the smarter way. Complete protection of your PC/Laptop and Smartphone. For more details visit netluxantivirus.com
Use Engineer code: SB6752, while doing inquiry about antivirus software.