Intro:
Raduga is software which is mostly used in the pubs, hotels, shops and many more places. Today we can see the different version of raduga for example 3.5v. Software named raduga is designed in such a way that the unknown person who does not know about the computer can also handle it make new things such as shows due to some features.
Features:
In raduga software it become user friendly the feature like scheduled events, creating shows and big screen display.
Raduga software has excellent user interface and many other facilities.
The raduga software is used in limited country only. Raduga software creates or brings the manageable for windows application and good working for user.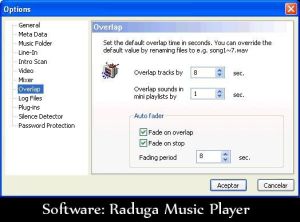 Why to Use It?
As we compare to other software which same as raduga there are more feature in it like it work under windows 98 and 2000, tracking the voice and small play list. The need for installation of raduga software is 128 mb RAM, Sound card and processor. It is the software which is developed for music lover used in pubs and shops.