Intro:
Synchredible software provides the synchronization of our data or folders. It will copy, and save the data for us.
This software gives a direction in such a that user can determine works that are well scheduled or it can be with the help of USB connection.
As we know that the network supports is for the integration for data synchronization between the LAN which is a called as local area network.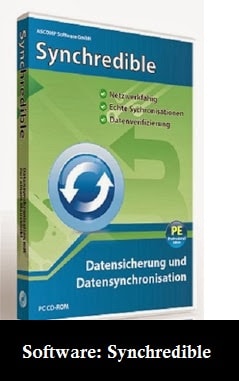 Features:
Synchredible software keeps supports in both means it keeps horizontal in one and two direction. The specialty of this software is the it identify any changes without any direction and builds protocol of new changes.
When we are matching the data or any backup files this software replace ours files at any location which is suitable.
This software can be work on different operating system such as windows 7,8,XP, Vista etc. In short it is solution for data back up and synchronization.