Intro:
Add or edit the subtitles of any video with Video Subtitle Editor. It is as simple as 1-2-3. No expert training required. Just install this wonderful program and you are good to go.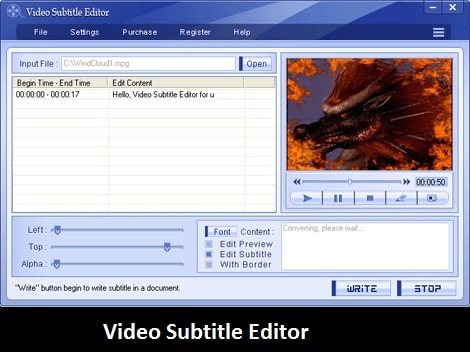 Features:
Create your own subtitles files and time them to your videos.
You can earn by working as a professional subtitle writer.
Or you can also write funny subtitles for your home-made videos.
You have the program, possibilities are many, what you can and what you do with it is totally in your hands.
What's more, it works on all windows platforms and can support various languages.
Go ahead, download and start earning or start having fun!!