Intro:
'Bricks of Atlantis' is a great game that will take you deep down in the lost world of medieval Atlantis. Get your way into a deep sea adventure through ruins of ancient time. It is a deep sea adventurous game for your enjoyments and entertainment.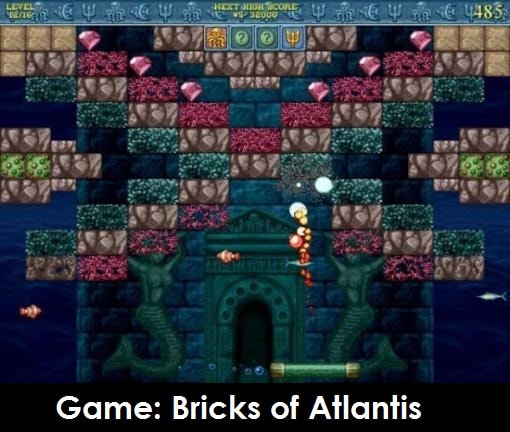 Features:
Magic fishes will help you in your adventures.
You will be equipped with harpoon guns and Poseidon's power to prevent the ruins from devastating stone avalanches and freaky tornados.
You will get ten particular theme based levels and a total of total 190 incredible levels. For a get user experience, the game has movies like soundtracks.
Choose from 3 different difficulties level with bonuses, tracks and fantastic special effects.