Intro:
CAD KAS PDF Editor is such a type of editor which helps to user for editing, changing, adding or removing the words from the PDF file.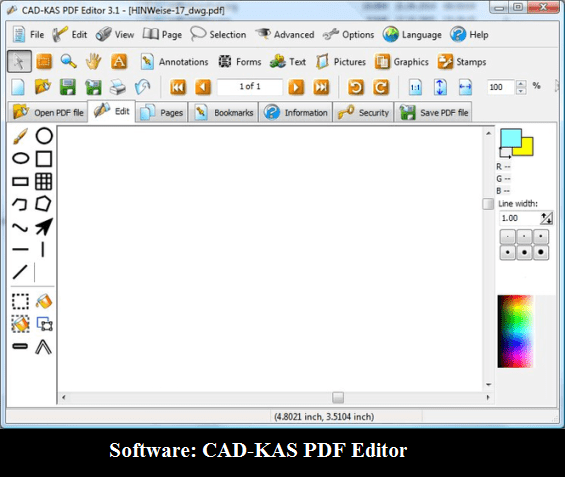 Features:
With the help of this we can also add or remove picture or images as well as vector graphics and we can make the font size of our own choice.
In this editor there are 11 new tools which support for moving the text and enlarging the text and we can edit text and empty lines remove easily like word.
With the help of CAD KAS PDF Editor we can make highlights and underline text.
The recent version 5.0 of this PDF editor is available on Internet.