Intro:
Microsoft Office is a very popular tool for editing, presenting, synchronize the data for official use. Microsoft designed different versions of office like office 2003, office 2007, office 2010, etc.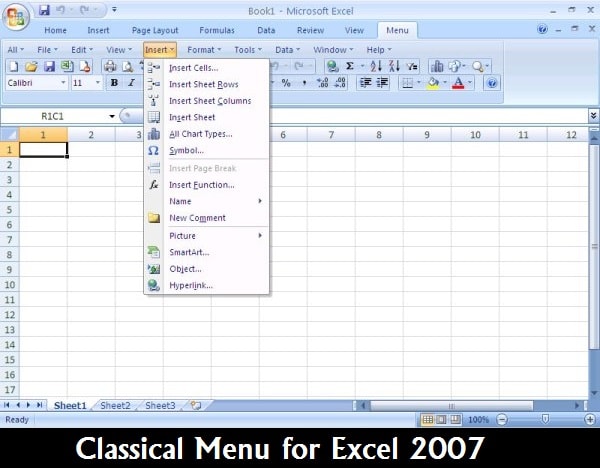 Features:
Microsoft Excel is a spreadsheet program. Different tabs are vertically and horizontally arranged in the excel sheets.
The Microsoft Excel 2003 is much popular worldwide but unfortunately, after releasing Microsoft Office 2007, the office 2003 get rare.
But excel office 2003 has good classic menus which missing in office 2007.
For using this classic menu in Excel 2007 Microsoft introduces classical menus for Excel 2007 software.
After installing this software classical tab update in excel office 2007.
This tab is familiar for Excel 2003 users and provides more functionality.
This application is like the plug-in for Office 2007. It's very easy to install and operate.
The main advantage of this plug-in is user easily enable or disable the menus.
At the last, this software provides an old versions function in a new version of Excel Office.