In today's world of cloud computing an operating system named Ubuntu has boomed the other operating systems with its advantages and performance. So i would prefer to light out more information on the system with its history and transformation over the years. Let's start with some basic information about Ubuntu, i.e. what is Ubuntu?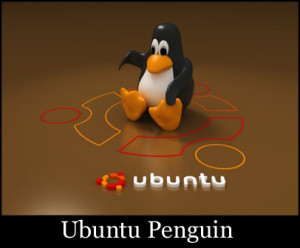 Ubuntu is an operating system developed by Canonical Ltd. The company is owned by an entrepreneur named Mark Shuttleworth. It is a Linux based operating system and is Free and Open Source Software (FOSS). It was initially released on 20 October 2004. After that, the company submitted the revised and better versions for the system every 6 months. The Ubuntu 12.10 "Quantal Quetzal" was released a week ahead of its competitor Windows, in fact, accompanied by a challenging slogan: "Avoid the pain of Windows 8".
This appeared on the Ubuntu home page for the first few hours after the OS's official launched, this attracted considerable attention and led to more immense fight among the competitors. Apparently they decided to put down its message later in the day—the slogan now reads "Your wish is our command"—but it seems fair to say that the underlying challenge remains as that of earlier.
Until now eighteen versions of the Ubuntu system are released while next three versions will be launched soon. The naming of these versions are given using an adjective and a name of an animal with the same first letter. Eg:-Hardy Heron (Hardy- Adjective means Strong and Heron- herons are long-legged freshwater and coastal birds).
List of versions released by the company:-
Ubuntu 4.10 (Warty Warthog)
Ubuntu 5.04 (Hoary Hedgehog)
Ubuntu 5.10 (Breezy Badger)
Ubuntu 6.06 LTS (Dapper Drake)
Ubuntu 6.10 (Edgy Eft)
Ubuntu 7.04 (Feisty Fawn)
Ubuntu 7.10 (Gutsy Gibbon)
Ubuntu 8.04 LTS (Hardy Heron)
Ubuntu 8.10 (Intrepid Ibex)
Ubuntu 9.04 (Jaunty Jackalope)
Ubuntu 9.10 (Karmic Koala)
Ubuntu 10.04 LTS (Lucid Lynx)
Ubuntu 10.10 (Maverick Meerkat)
Ubuntu 11.04 (Natty Narwhal)
Ubuntu 11.10 (Oneiric Ocelot)
Ubuntu 12.04 LTS (Precise Pangolin)
Ubuntu 12.10 (Quantal Quetzal)
Ubuntu 13.04 (Raring Ringtail)
The versions which will be released in future are:-
Ubuntu 13.10 (Saucy Salamander)
Ubuntu 14.04 LTS
More information about these versions is provided on the internet.
Ubuntu Vs Other operating systems?
1) Drivers –
Linux has its inbuilt driver set, it has the ability of automatically downloading and installing them, which is the most important advantage of all. It has its own software center which has led to the most popular and cherished feature by Ubuntu users. This system is very user friendly for tablet, laptop, and mobile phone users.
2) Security –
Linux Ubuntu has always been a secure operating system since its establishment. There has always been a debate that an open source systems cannot be as secure as a proprietary one, but it has proven to be wrong. Overall, it offers much more security by default.
3) Software Availability –
The availability of popular software for Ubuntu is a major problem. Some users have to stay with windows as their favourite software program is not available on this platform. Some of the advanced commercial software like the Adobe suite (Dreamweaver, Photoshop, etc.) are not available on Linux Ubuntu, due to which, thousands of web developers and designers choose to go with Windows systems.
4) User Friendly –
Ubuntu is very safe as well as very easy to use user interface. In case if the user thinks the system is difficult to handle then a software name Kubuntu is provided so that it helps in very easy user interface, looking similar to Windows in most aspects.
5) Costing –
Costing of Windows 7 ranged from $100 to $300 (Rs. 5000 to Rs.15000) depending on the versions. But on the other hand, Ubuntu/Kubuntu is free of cost. We can download it from the official website owned by the company.