Today's world has put a lot of burden on our shoulders. It has everything for us but time. We don't have time even for ourselves. And that has affected our health and appearance. So if you are aging rapidly or if you are looking a lot older than you actually are, you have to start taking actions right now. Don't worry. It doesn't require pain staking procedures. All you have to do is bring some little changes in your lifestyle.
Easy steps to look younger
Aging is a natural process. There is nothing you can do to bring it to a halt. Rather you should try to change the way you live and your attitude which can have drastic effects on your appearance and overall health.
Shut eyes for long:  Our body needs plenty of rest to start fresh and for all the repair work. So if you sleep for optimum time, your mood will elevate and your body will be prepared for challenges. Good health is a key ingredient for a youthful appearance.
Check your hygiene: You have to take efforts regarding maintenance of your appearance. Avoid the sun in the noon hours. Wear sunscreen whenever you are out. Apply moisturizers and cleanser to get a fresh face.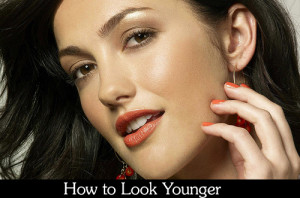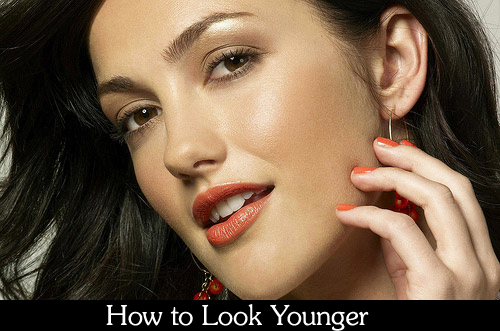 Exercise a lot: To have a youthful appearance, your energy must be at peak. So to put your body in perfect working conditions you should exercise a lot. It doesn't mean that hitting a gym is only way. You can try sports, walking, jogging etc.
Try yoga: Yoga is a perfect package. It not only nourishes your body with flexibility and balance but also cuts down your stress and anxiety level to none. Meditation helps you relax. Free from stress and worries your face definitely looks a lot enthusiastic and younger.
Eating habits: If you want to look and stay younger, you have to change your eating habits. The things you eat are reflected from your appearance. Try to have balanced diet as much as you can. Having a healthy and satisfied tummy, will bring more good to your overall health and appearance.
Attitude is all what it takes: To have a youthful appearance and to feel younger, your attitude must be young too. Try to do new things. Expand your social circle. Make new friends and cultivate new hobbies.
So if you want to stay young you got to do a lot more than surgical processes. With some little changes in your life you can have a healthy attitude and body that will never disclose your age.