Intro:
In our daily life Internet is a basic need for communicating with the world. Worldwide many users use the internet. For use the internet user uses web browser which connects to multiple website. Most of the famous browser like internet explorer 6.0, google chrome etc. the browser contains browsing history, cookies, cache data etc. which is unusable for web browser after long time.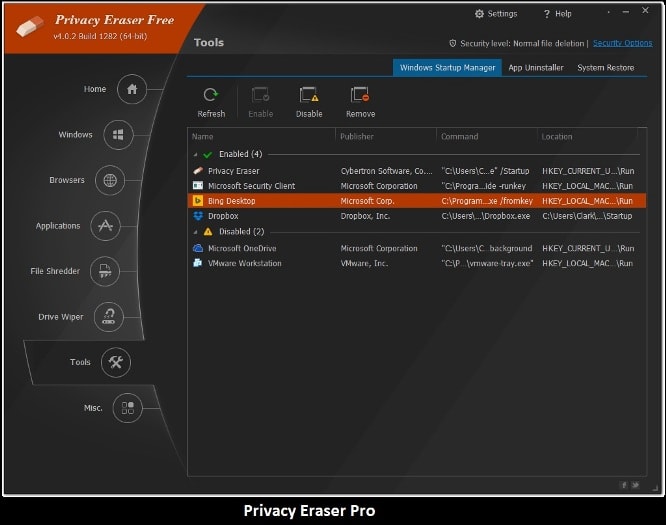 Features:
To remove or delete this useless data Privacy eraser pro application is used.
This cleans the all unnecessary data from web browser which results the free space.
This tool supports free plug-in to Elongate different function.
For this Privacy Eraser Pro software user easily assign the keyboard shortcuts and enable or disable to run tool automatically.
Software is supported on Windows systems. The software use us defense defined function that confidence to user once data is erased using this tool then it won't back.