Intro:
Today's internet is the best communication medium throughout the world. Usually internet is share using wired and wireless media. Basically internet is share by internet service provider using wired media. But now a day's user uses portable devices like mobile phones, pda, notebook etc. these devices uses wireless medium for connect to internet. For sharing internet users have to use Wi-Fi modem or router which costly, therefore solution for this is the Virtual Router software.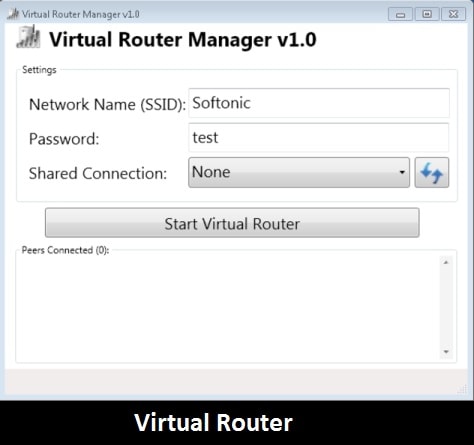 Features:
It shares any internet connection with any wireless device.
The simple task for the user is just connecting device to virtual router using access point and the connection is perfectly secured.
User easily give the access point name and put the password using WPA/WPA2 (wifi protected access) protocol which protect the virtual router from unauthorized device.
Virtual router is completely free and advertisement free device.
Software is easy to grasp and have simple interface.
Allocate the very small size on disk. Virtual Router is very useful stuff for the portable device users.