Intro:
Every one of us wants to bring about some changes in our lives. The path to glory has never been easy since our subconscious mind often opposes any change in the present state.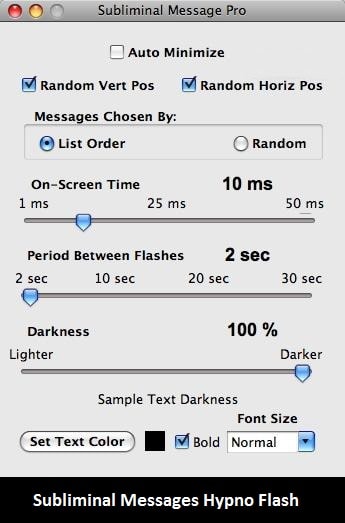 Features:
Subliminal Messages Hypno Flash relies on the ability of bringing about the required change in our lives by first programming the subconscious mind by flashing repetitive messages on the screen of your computer for very short duration of time, just enough for the inner brain to understand yet not be a disturbance in our work.
Slowly, the conscious and subconscious minds sync up and we start doing what we have always wanted to.
You can customize the messages and the timings to suit your needs.
Lite version is free and pro version costs $29.95.
This can also be waived by registering at their forum.