Intro:
XML Viewer is a simple tool that lets you deal with XML files with ease. Whether you want to create, edit or just want to examine the XML file contents, you can do all that with XML Viewer. It's easy to use interface makes the task of XML manipulation really simple in any environment.
Features:
It has many features that help you to do your task effectively.
Use drag and drop to open any XML file.
With just one click XML Viewer allows you to expand or collapse all the items.
It supports the XSLT. That is you can easily view the XSLT transformations with simple and user friendly controls.
It offers many useful features such as docking information window, enable or disable renaming of XML nodes, list recently open files, set space width for indentation and much more.
It has a powerful search option and to make XML visualization better it provides four separate windows for attributes, XML source code, XML image and XML tree.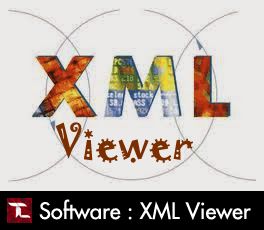 Why to Use It?
All these useful and excellent features without making you pay a dime. Whether you want create a new file or want to add more properties to existing elements, XML Viewer is a full package for all your needs.