Intro:
5 Clicks – screen capture program is a simple, effective and easy to use tool that will help you in taking screenshots and screen captures without any trouble. Capture any screenshots easily and effectively with just five clicks.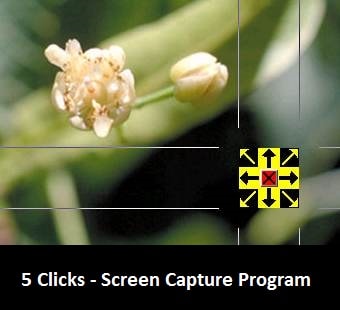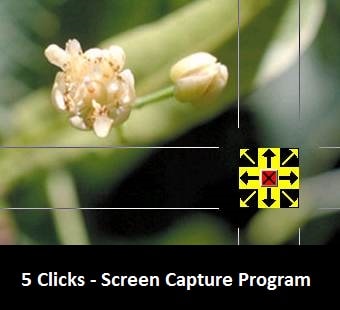 Features:
This tool gets integrated with your toolbar and can be accessed from there to you can access it with the help of its icon on desktop.
When prompted, the tool lets you select the screen area, that you want to capture, and when you release the mouse button, the selected area is saved as an image file (such as BMP, JPG, JPEG formats and more).
This tool is very easy to use. With just five arrows you can create beautiful screen captures that you won't need to press print screen button anymore.