Intro:
WebPlayer Yahoo! Is a simple tool that helps you develop web pages that can support audio and video playback. It's a simple wordpress plugins that creates necessary java script code in the web pages that will be required for playing audio or video files.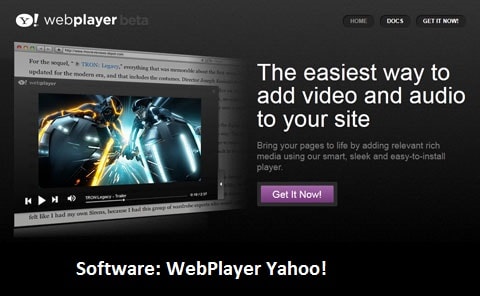 Installation is easy.
Simply download the plugins and add unpack it.
Store the contents in plugins directory of your web site.
No heavy installation or heavy downloads.
You don't need to be a Yahoo user to integrate this tool with your browser.
To improve upon the product Yahoo may collect some data without hampering your privacy.
It's simple, it's efficient – it's WebPlayer Yahoo!