Intro:
Actual IP cam tool is a tool which is implemented by the similar manufacture the basic aim of this software is to communicate. After taking several trails of this software the conclusion is that this is used for official and it very secure.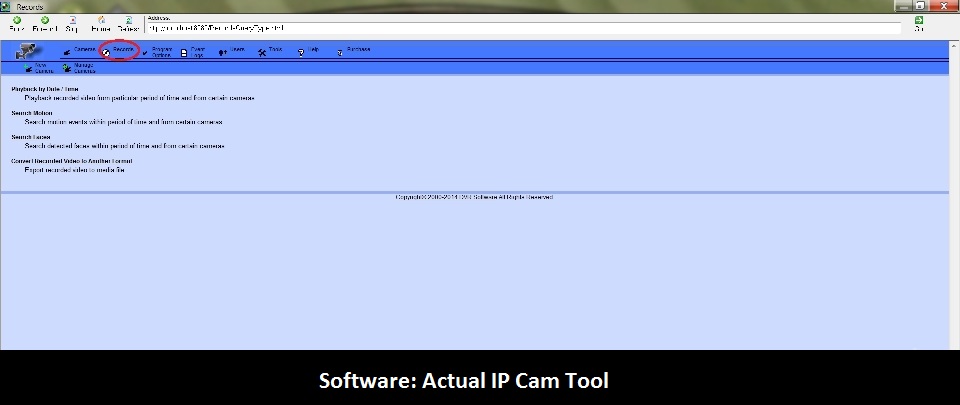 Features:
This software has implemented the application for functioning of the wired IP, wireless web cam.
This software has the interface with the same look and working facility on the local and different workstation.
The user who is using this software can watch MPEG 4 coded video and overall program using the network and that can be run without monitor, mouse, and keyboard attached to it.
Recorded video is played in simple manner and performs close observation of station and distance PC via interface.
Actual IP cam tool software makes all video in one sequence for analyze of many cameras.
All information in this password protected.