Intro:
Rapid PHP Editor 2011 is a versatile and powerful tool that let you create PHP pages very easily. This tool is an easy to use PHP editor and debugger, which support UTF-8 encoding and decoding.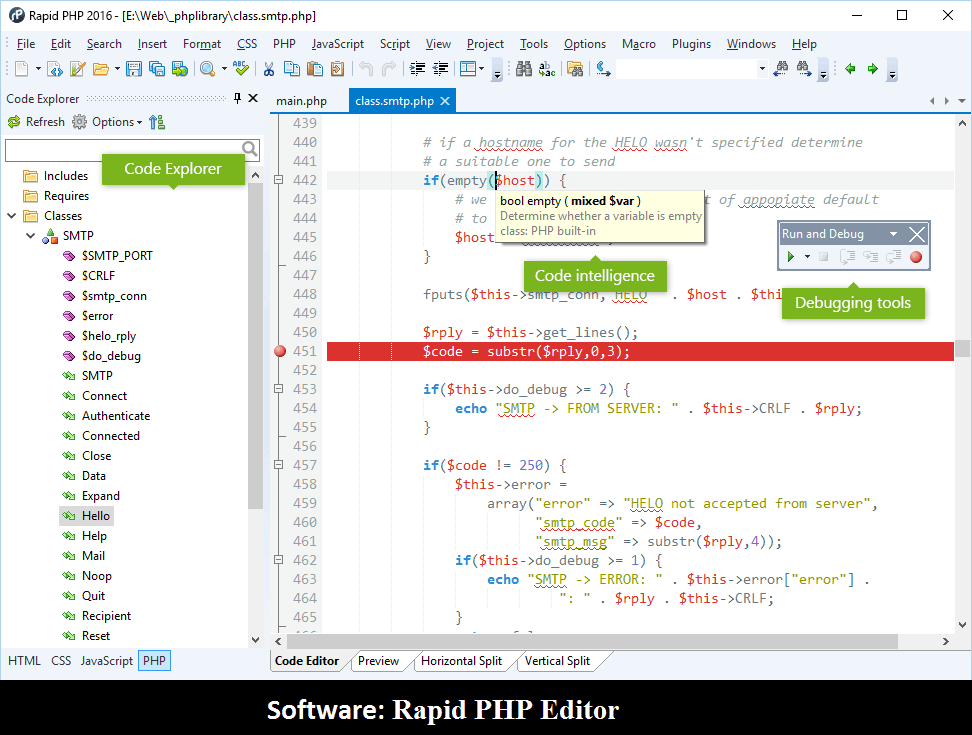 Features:
Not only you can create PHP pages, working with HTML, XHTMP, Java script and CSS files is also supported.
This tool bundles several different utilities that helps you to reuse, validate, format and navigate your code.
This tool will help you to increase your productivity, creativity and efficiency.
Rapid PHP Editor 2011 is the tool that is complete, versatile and developed for both professionals and novices.