Intro:
Hash Calc is a calculator which can perform different types of hashes and checksum it also provides HMACs for different types of files and hexadecimal strings.  The main intension of this is to compute message digest, checksum, and HMAC.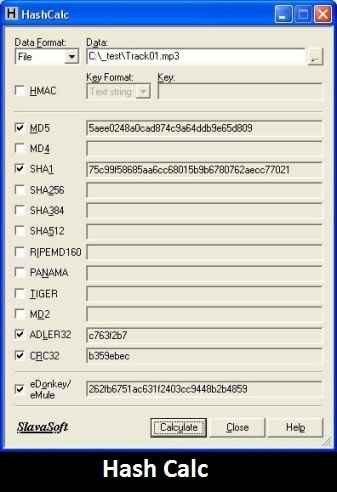 Features:
– Message Digest, Checksum, and HMAC are depending on the popular algorithm such as MD2, MD5, and Secured Hash Algorithm 1 and 2.
– The other algorithm includes PANAMA and TIGER.
– Hash Calc required three inputs they are hexadecimal string, file, and text string.
– This application is very simple to use and install. With the help of hash calc, we can distinguish between film, video, image and other files and many more.