Intro:
WinMend File Copy is such a tool which provides the facility of copying the file three times faster than the defaults ones. Due to extensive testing and batch file copying this software increase the power of an operating system.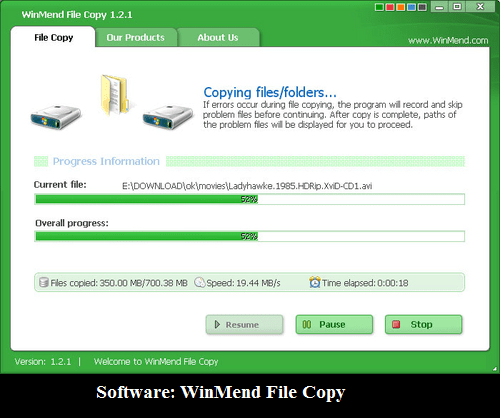 Features:
These tools implement the unique key concept which makes for insufficient of the system copying working.
This software stops the errors replication and reveals the groups of failure files.
It is one of the tools which support for increasing the speed of copying.
When the user is copying the large size file, it works 300% faster and saves the time.
At the time of copying a file, if the errors come then it will show at the end with full details.